Description
Content marketing is the future, and the future is now. In this workshop, you'll learn how to define your client personas, create valuable content that attracts leads, and use media as a tool to share it with the world. You'll also get a peek into the best content marketing tips and trends for the new year. By the time you hit "Leave Meeting" for this workshop, you'll have the exact tools and knowledge you need to craft the perfect content marketing strategy in 2022. 
AMA Omaha's first workshop of the year is facilitated by two dynamic presenters.  Lyn Wineman, a marketing guru with over 30 years of experience. She's the founder of KidGlov, a full-service, boutique advertising agency and Jazmyn Brown, a content marketing specialist and copywriter at KidGlov. 
This Workshop will cover the following items:
        Content Marketing 101: What it is, why it works, and why you should use it

        Personas: How to create client personas 

        Create content: Create one big content piece that's relevant, valuable, and helps solve a problem for one or more personas

      How to use media to share content: Paid, earned, shared, and owned

        The 7 tips for nailing your strategy
This workshop is perfect for any marketer who is looking to boost their efforts in content marketing.
Speakers: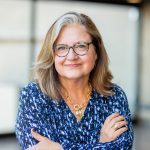 Lyn Wineman, Founder of KidGlov
Lyn Wineman is a marketing guru with over 30 years of experience. She's the founder of KidGlov, a full-service, boutique advertising agency where she leads a team of passionate and talented professionals who drive growth through strategic branding and marketing communications. With a Hubspot Content Marketing Certification and a multitude of client experiences under her belt, Lyn's mastered the strategic side of content marketing and has successfully helped organizations with their own.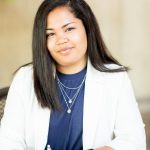 Jazmyn Brown, Content Marketing Specialist and Copywriter at KidGlov
Jazmyn Brown is a content marketing specialist and copywriter at KidGlov. Her content marketing journey began at Flywheel years ago where she created video workshops, dozens of downloadable resources, and over 30 blog articles to attract new leads. Now, she implements and offers content marketing strategies for KidGlov clients while focusing on the team's own tactics. With a Content Marketing Institute Certification, Jazmyn's mastered the strategy, ideation, and execution of content marketing.
COVID-19 UPDATE:
AMA Omaha takes the health & safety of attendees and COVID-19 precautions extremely seriously. At this time, AMA Omaha meetings are following any/all state and county COVID-19 guidelines for meetings and events in Douglas County and is deferring to current CDC guidelines for mask usage and wearing. If you have questions or concerns about attending this event please reach out to Sarah Morris at sarah.morris@coxmedia.com.
By clicking BOOK NOW above, you are acknowledging that an inherent risk of exposure to viruses, and other hazards that may cause injury or sickness, exists in any public space where people are present. By attending AMA Omaha's Workshop, you knowingly and voluntarily assume all risks to exposure to viruses and agree not to sue the Event Sponsors, AMA Omaha, Spezia, nor any of their affiliates, directors, officers, employees, agents, contractors, or volunteers nor attempt to hold any of them liable for any illness or injury.
If for any reason we cannot meet in person, the event will move to Zoom (or canceled) and refunds will be issued.