Description
Ever wonder how an advertiser's commercial is seen on a streaming content from distributors like Hulu, FuboTV and more? This workshop will provide an inside look of the enterprise-level platform, Basis, and how campaigns are built to reach this growing audience either through direct buying or programmatic executions. Learn about how this technology connects with data providers and inventory sources to create successful outcomes for local, regional, and national advertisers through this ever-evolving channel.
Perfect for any marketer who wants to learn more about the power of targeted video messaging.
Speakers: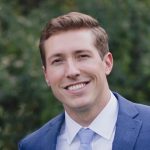 Mike Destree, Director of Basis Solutions and Implementation at Basis Technologies
Mike Destree is the Director of Basis Solutions and Implementation at Basis Technologies. BSI is the team responsible for providing platform demos, helping facilitate platform implementation for new clients, and providing specialized support as SMEs for a variety of teams across the company.  He has been with Basis in the Chicago office for 5+ years. He loves introducing people to new things and explaining how things work. On BSI he gets to do that every day!  Mike likes to rock climb, has two tiny dogs, and is married to his lovely wife Tija.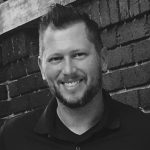 David Lempp, Senior Account Lead at Basis Technologies
David Lempp is a Senior Account Lead at Basis Technologies. He is responsible for supporting clients' business objectives through collaboration with a team of experts  from Basis's services team to execute any form of paid digital campaigns or implementations team so clients can execute programmatic campaigns themselves. He has been with Basis for nearly 5 years working out of Omaha. He loves solving problems for clients and exploring new ways to engage potential customers to move a client's business forward. He has enjoyed this aspect the most since beginning his career in advertising. David enjoys travel and will fully take advantage of the company's sabbatical each and every time it comes around.  
COVID-19 UPDATE:
AMA Omaha takes the health & safety of attendees and COVID-19 precautions extremely seriously. At this time, AMA Omaha meetings are following any/all state and county COVID-19 guidelines for meetings and events in Douglas County and is deferring to current CDC guidelines for mask usage and wearing. If you have questions or concerns about attending this event please reach out to Sarah Morris at sarah.morris@coxmedia.com.
By clicking BOOK NOW above, you are acknowledging that an inherent risk of exposure to viruses, and other hazards that may cause injury or sickness, exists in any public space where people are present. By attending AMA Omaha's Workshop, you knowingly and voluntarily assume all risks to exposure to viruses and agree not to sue the Event Sponsors, AMA Omaha, Spezia, nor any of their affiliates, directors, officers, employees, agents, contractors, or volunteers nor attempt to hold any of them liable for any illness or injury.
If for any reason we cannot meet in person, the event will move to Zoom (or canceled) and refunds will be issued.